Financing with Empire Hyundai
in Fall River, MA

Do you have credit concerns? We can help! Click the Finance Application just above and provide us with information we need to determine the best financing options that will work for you. Don't worry if you don't get an instant response, a representative from Empire Hyundai in Fall River, MA will be in touch with you shortly.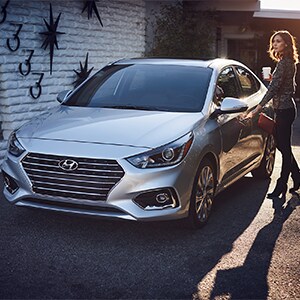 Our Customers' Satisfaction Comes First
At our
Hyundai Dealership near Raynham, MA
, we're committed to all aspects of customer service. That's why we have an excellent finance center here at Empire Hyundai, as we want to ensure the buying or leasing process is as simple as can be when you choose us. Our team of qualified financing experts is here to help you decide whether buying or leasing makes more sense for your budget and lifestyle, and they'll work with you to help you get the loan you need with a flexible financing rate. Each financing experience is specifically designed for the customer we're currently serving, ensuring the process is tailored to each person's unique needs. 
The financing team at our Massachusetts Hyundai dealership is always available to talk if you have questions or concerns. Just call or stop by, and we'll take good care of you. Visit Empire Hyundai today for a hassle-free financing experience!
Your privacy is important to us.
Empire Hyundai Inc. takes your privacy seriously and does not rent or sell your personal information to third parties without your consent. Read our privacy policy.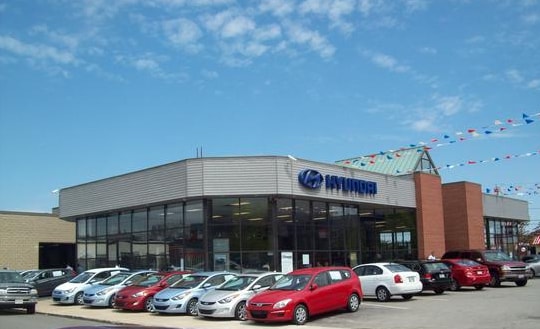 What's Best for You: Loan or Lease?
Choosing the right option for you can feel like a challenge because there are a lot of options to choose from. We're here to help you explore the differences between the two and the benefits that each has to offer.
You might find yourself interested in trying out an auto loan. Why not? It's a tried and true method that will give you plenty of capability to control your destiny. When you buy your car, whether you go through the loan process or you pay out of pocket, you will eventually control the rights to your car outright. That means you can add to it, like a spoiler or decals, without causing negative effect on its value. You also can drive as many miles as you want because there is no limit on mileage with something you own.
A lease might be more appealing for a few reasons. You typically have a smaller down payment, if one at all, and smaller monthly payments. You can easily upgrade from a least to the latest model and experience all the latest technology that each new model year brings. Finally, a lease term is usually two to three years which means that any routine maintenance will be covered under the manufacturer's warranty and you won't have to pay out of pocket for it.
No matter the choice, Empire Hyundai is happy to help you make an informed decision.
You can also start the process with our online financing application so you spend less time at our dealership and more time enjoying your new Hyundai! Give us a call today to get the process started!