If there's one thing that most drivers share in common, it's a desire to get the most out of their cars. You want to be able to hit the road confident that it will last for years to come. One of the best ways to help with this? Making sure you do your part to take care of your vehicle.
That's a task that can be easier said than done. Every driver has little habits, and it can be hard to identify when you're driving in a way that can negatively affect your vehicle and its performance. That's where Hyundai Auto Link comes in.
Real-Time Information to Improve Your Driving and Performance
Hyundai Auto Link is an app that Hyundai drivers can download to their smartphones. Once it's synced to your individual vehicle, it can track your driving and provide real-time information about you, your car, and its performance.
Let's say, for instance, that you're a driver who tends to hit the brakes a bit too hard. If that's a habit you're looking to break, Hyundai Auto Link can help. With the app active, it can track how many times you use hard braking during each trip. This can help you be more mindful of how often you're doing it. That information on its own can be helpful.
There are several other things Hyundai Auto Link can track in real-time. These include everything from the distance you travel each time you hit the road, your daily driving time, fuel efficiency and estimated fuel consumption, and even how often you rapidly accelerate. With the app downloaded, you can have this information ready and available for easy review on your phone.
Know When Your Car is Having a Problem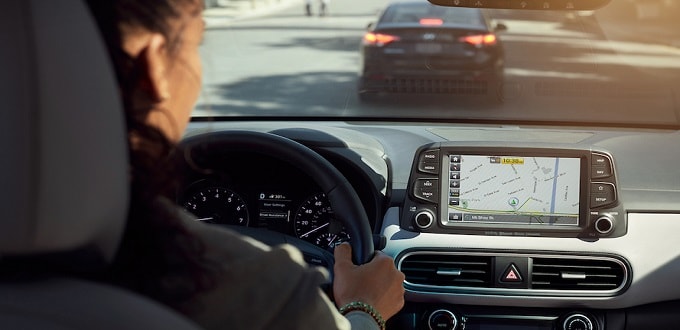 Perhaps just as valuable to many drivers is the app's ability to track and deliver fault codes. Often, when an issue develops in your car, you won't find out about it until it actually starts to affect you on the road. With Hyundai Auto Link, your vehicle will be able to feed fault codes and issue reports directly to your phone. That can give you more time to deal with your vehicle's issues before they become more serious.
Better yet? Hyundai Auto Link comes with options that can connect you directly to your local Hyundai dealer. That way, when an issue does arise, you can easily and conveniently schedule a service appointment to handle it. Why go through the trouble of calling in for an appointment when your phone could do the same job more quickly and easily?
Come and Learn More at Our Dealership Today
These are just a few of the benefits that Hyundai Auto Link has to offer. To learn more about everything it has to offer, drop us a line at Empire Hyundai in Fall River, MA. We're a primary source of new Hyundai cars for drivers in the New Bedford area, and more. Our sales team would be happy to answer any questions you have about Hyundai Auto Link and more. Don't hesitate to get in touch with us today.