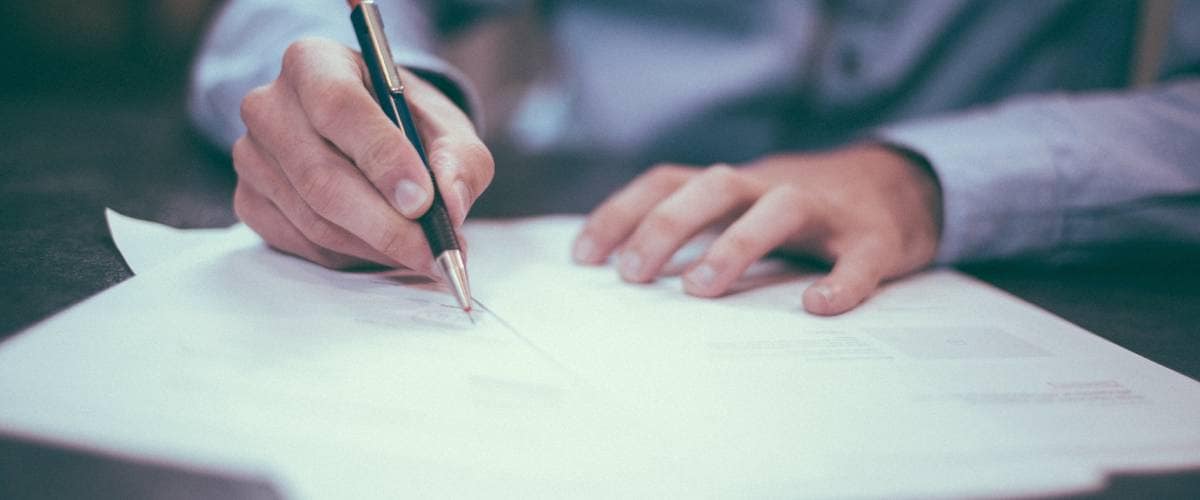 Buy vs Lease | Fall River, MA
Buying vs Leasing
Buying
Most customers choose to buy their new car, and most will take out an auto loan to do so. When you buy a new car, you will make monthly payments until your loan is paid off. Monthly payments on a loan tend to be higher than they would be for a lease on the same car. However, once you pay off your loan, you will own the car outright.
When you buy a car, you are free to do what you want with it-you can drive as much as you want, make modifications to the vehicle, and even sell it or trade it in whenever you want.
One downside to buying is that many lenders require a down payment of 10-20% when taking out a loan on a new car. This could mean that you would need thousands of dollars up front.

Leasing
For people who like driving a car with the latest technology and safety features, leasing is a good way to get a new car every few years. The average lease contract lasts around 36 months. 
You will make monthly payments based only on the expected amount of depreciation that happens while you have the car. Because of this, your monthly payment will likely be a lot less than if you had decided to buy the same car. This means that many lessees are able to afford a nicer car than they would have been able to if they had taken out a loan.
However, there are some downsides to leasing. For starters, lease contracts include mileage restrictions, and you can't make any modifications to the car. 
At the end of the lease, you can simply return the car or negotiate a purchase price if you fell in love with it. Have questions about buying or leasing at Empire Hyundai? Contact us or visit us today at 428 Pleasant Street, Fall River, MA 02721!
Lease Terms To Know
Interested in leasing? For many people, leasing a vehicle can be a better option. It can be more affordable in the long run for drivers who like to return their vehicle to the dealership, putting money toward a newer car. Before you lease, however, familiarize yourself with these financial terms.
Acquisition Fee
When you go to a bank or other financial institution to process the lease, that process costs the institution a certain amount of money. To cover those costs, the institution will charge you an "acquisition fee," sometimes referred to as a "bank fee." This will range between $500 and $1,000, and it is similar to paying a destination charge when buying a car.
Base Monthly Payment
This is the amount you will pay on a monthly basis before tax is figured into a payment, based on the depreciation of the vehicle and the down payment you put toward the total cost.
Capitalization Cost
This is the amount of money it will cost you, in total, to lease the vehicle. This is often similar to a Manufacturer's Suggested Retail Price, or MSRP, in that you can negotiate with the dealer or lower it through other means, such as incentives or down payments.
Capitalized Cost Reduction
This is the amount you owe on the leased vehicle after you have reduced it through negotiations, incentives, down payments, or other means that you have at your disposal.
Depreciation
The cost of leasing a vehicle is based on its rate of depreciation. Over time, new cars gradually lose their value, which means that a vehicle that was $20,000 at the beginning of a lease might be $12,000 by the end of the lease. When leasing a vehicle, you only need to pay for that $8,000 difference.
Residual Value
This is the predicted value of the vehicle after you are done leasing it. In the example above, it would refer to the $12,000 price tag of the vehicle after you return it to the dealership.
Down Payment
The amount of money that you pay upfront for a vehicle, which reduces the monthly payments.
Interested in leasing your next vehicle or have questions about leasing? The folks at Empire Hyundai can help! Contact us or visit us at 428 Pleasant Street, Fall River, MA 02721 today!
Is Leasing Right For Me
Leasing a vehicle is an option many people don't consider when purchasing a new vehicle, but it has a number of benefits that could save you money in the long run. If you're tired of the cycle of buying a new vehicle only to turn it back into the dealership later, putting the resale value towards your next ride, then leasing may be a more budget-friendly option.
The Downsides
First, there are a few downsides to leasing. If you decide you don't like the vehicle you're leasing or want another one, then you may have to pay some contract termination fees. There's also a mileage restriction over the life of the leasing term, and you have to be careful to keep up with maintenance to prevent damage, since you technically don't own the vehicle. However, these are minimal sacrifices if you find that leasing could be better for your budget.  
The Math
Here's some simple math: if you lease a brand-new vehicle that costs $25,000 at the beginning of the lease term and $17,000 at the end of the lease term, then you only have to cover the cost of depreciation over the lifetime of the agreement. That is to say, you'll only pay $8,000 in full, which means that you can put less money on a down payment while still reducing monthly costs.
If you like to have the latest technology and style in your vehicles, keep your cars in good condition, and aren't attached to the idea of owning a car, then leasing may be the better option for you. If you're still not sure if you want to buy a car or enter into a lease agreement, then merely stop by Empire Hyundai, where we'll be happy to talk you through the process, providing you with information that will help you make an informed decision. Contact us or visit us at 428 Pleasant Street, Fall River, MA 02721 today!
Have Questions About Buying or Leasing?
* Indicates a required field
Hours
Monday

9:00AM - 7:00PM

Tuesday

9:00AM - 7:00PM

Wednesday

9:00AM - 7:00PM

Thursday

9:00AM - 7:00PM

Friday

9:00AM - 7:00PM

Saturday

9:00AM - 6:00PM

Sunday

11:00AM - 3:00PM